Frequently Asked Questions
Find the answers to our most commonly asked Project Configurator for Jira Cloud questions here! If you can't find what you're looking for, please contact us.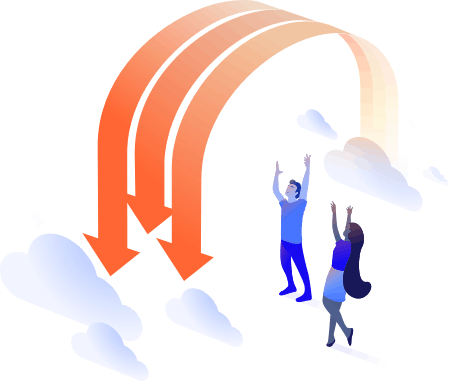 ---
If you're a Jira Cloud user looking to migrate configurations between instances or projects, or apply responsible change management best practices, Project Configurator for Cloud is the perfect tool for you. It allows you to easily stage, approve and push Jira configuration changes live, and migrate project configurations without manually copying each change to your target instance. All of this saves you and your organisation valuable time and effort.

We've produced a short demo video here which explains how to use Project Configurator for Jira Cloud to perform a migration. This can be used as a reference guide to help you get started with the plugin.

You can find the 'getting started' pages of the documentation here, which contain detailed guides on how to use the plugin.

No credit card or company information is required. Simply sign in with your Adaptavist ID (if you don't have an Adaptavist ID, you can create one quickly using your email address) and you can begin using Project Configurator for Jira Cloud

Because this is a brand new app, we want to give our valued users the chance to explore and try it out without any restrictions. We're also looking to collect feedback, so when you try Project Configurator for Cloud, you're really becoming part of the product journey.

The app currently only supports configuration migrations between Jira Cloud instances. It does not support migrations between Server and Cloud instances.

However, we plan to support Server to Cloud migrations in future. You can follow our public roadmap to see when this will be supported.

Project Configurator for Jira Cloud is not a plugin that requires installation in your instance.

Simply go to our website and sign up for an account. You can then set up connections to your instance and run migrations.

We've created a public backlog where you can add suggestions for new features or vote for existing ones. Our product owner will periodically review the backlog and triage the suggestions accordingly.

Project Configurator for Jira Cloud can currently only migrate configurations from Jira Core, as described in our documentation page.

We plan to support more configuration objects and add-ons in the future. You can see this in our public roadmap. 

Finally, you can suggest any items you would like to be supported in our public backlog.

We've outlined some common use cases in our documentation. You can use this page as a reference guide.

We've created a Pre Migration Checklist which contains our suggested best practices when completing a migration.

This checklist has been compiled based on Adaptavist's extensive experience with migrations.

We only support Google Chrome with Project Configurator for Jira Cloud.

We advise ensuring that you use the latest version of Chrome.

Site Administrator permissions are not required to use Project Configurator.

We connect to your Jira Cloud instances using OAuth, so you can only access the project and configurations that your login allows. This means if you are a project admin then you can self-serve your project configurations without needing to involve your site admin.

We connect to your Jira Cloud instance using OAuth 2.0 3-legged-OAuth (3LO) and utilise the following scopes:

Read Jira project and issue data, and search for issues and objects associated with issues like attachments and work logs.
Create and edit project settings and create new project-level objects (e.g. versions and components).
Take Jira administration actions (e.g. create projects and custom fields, view workflows, manage issue link types).
View user information in Jira that the user has access to, including usernames, email addresses, and avatars.
Create and edit issues in Jira, post comments as the user, create work logs and delete issues.
Manage development and release information for third parties in Jira.

Read Atlassian's page on Scopes for Connect and OAuth 2.0 (3LO) apps for more information.

Our app is designed to only allow configurations to be migrated from one Jira Cloud instance to another Jira Cloud instance and does not allow projects to be copied.

The current timeout is 15 minutes.

If this timeout is encountered, the recommended workaround is to migrate fewer projects and split your migration into multiple smaller migrations.

Simulations are mandatory and show any errors that would occur when executing a migration. This allows you to fix any potential errors before your migration.

The Reporting screen shows details of all previous migrations, as documented here.  

Using this page, you will be able to see what migrations have been run previously as well as drill down into more detail on each item.

The app does not migrate workflows over when migrating projects and currently only supports migrating the configuration objects documented here.

We will be adding support for new configuration objects such as this in future and you can watch our public roadmap located here to see when support for this feature will be released.
---